Making games like this can be kind of a risky proposition. The problem can come if the updated version doesn't feel or play like the original. Thankfully, Defender 3D improves on the classic 2D shooter, with its updated graphics and sound to match modern technology. Developed by Blueshift Media, Defender 3D showcases its blazing speed and fresh features in this retro-inspired revival.
True to its arcade roots, D3D is brushed with impressive textures, colors, and details, allowing the graphics to stand out like fine portrait. But graphics can only get you so far in this enhanced version because just like the original, it ultimately becomes repetitive.  I know the developer wanted to stay true to the original, but adding more variety in the levels would have boosted the fun factor up a notch.
The sounds, musical score, and controls, however, fare much better and even include some nifty (although slightly cheesy) '80's style zaps, zings, and swooshes that I wish were in the original. The heavy techno rock compliments the pace of the action nicely.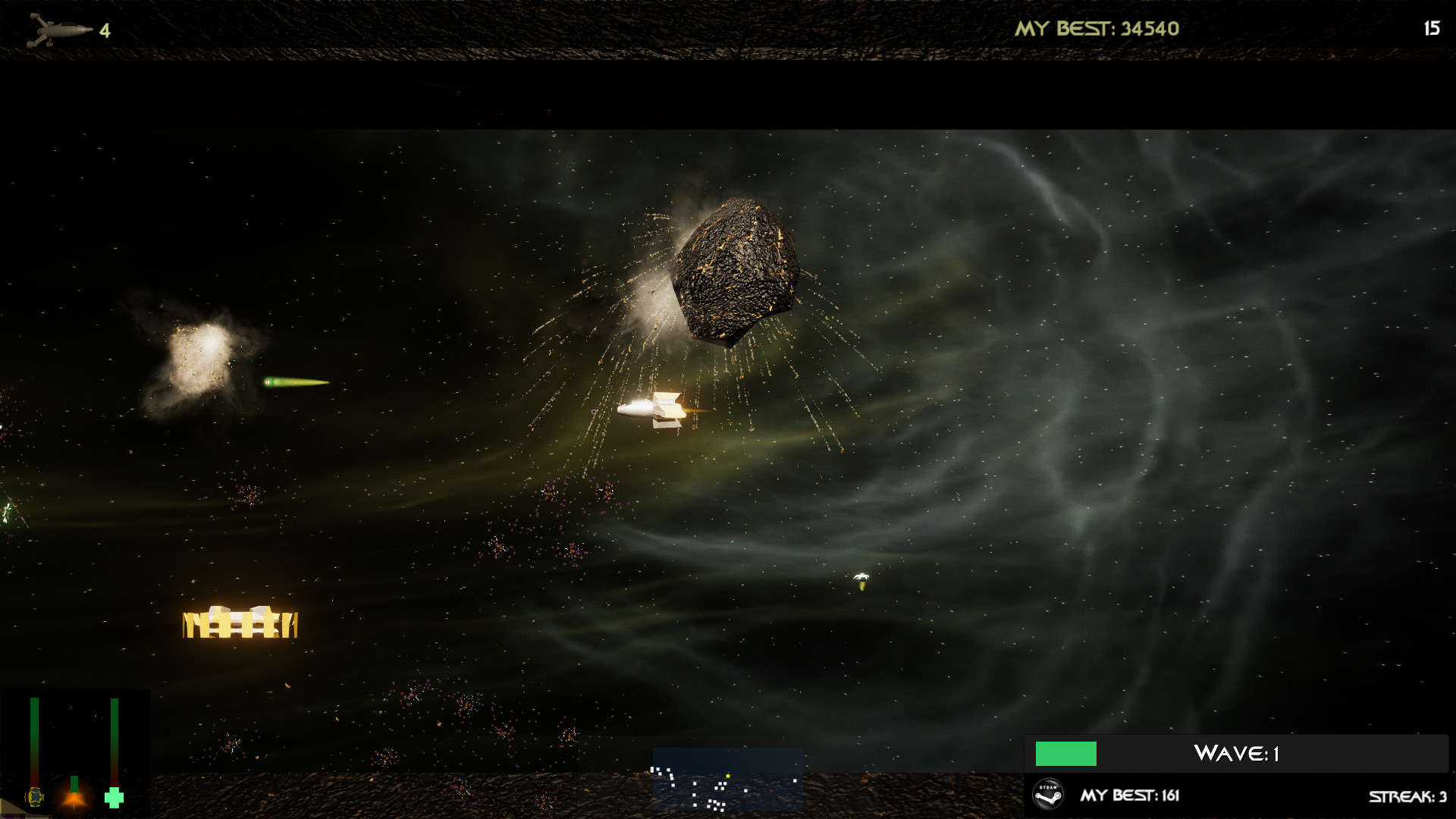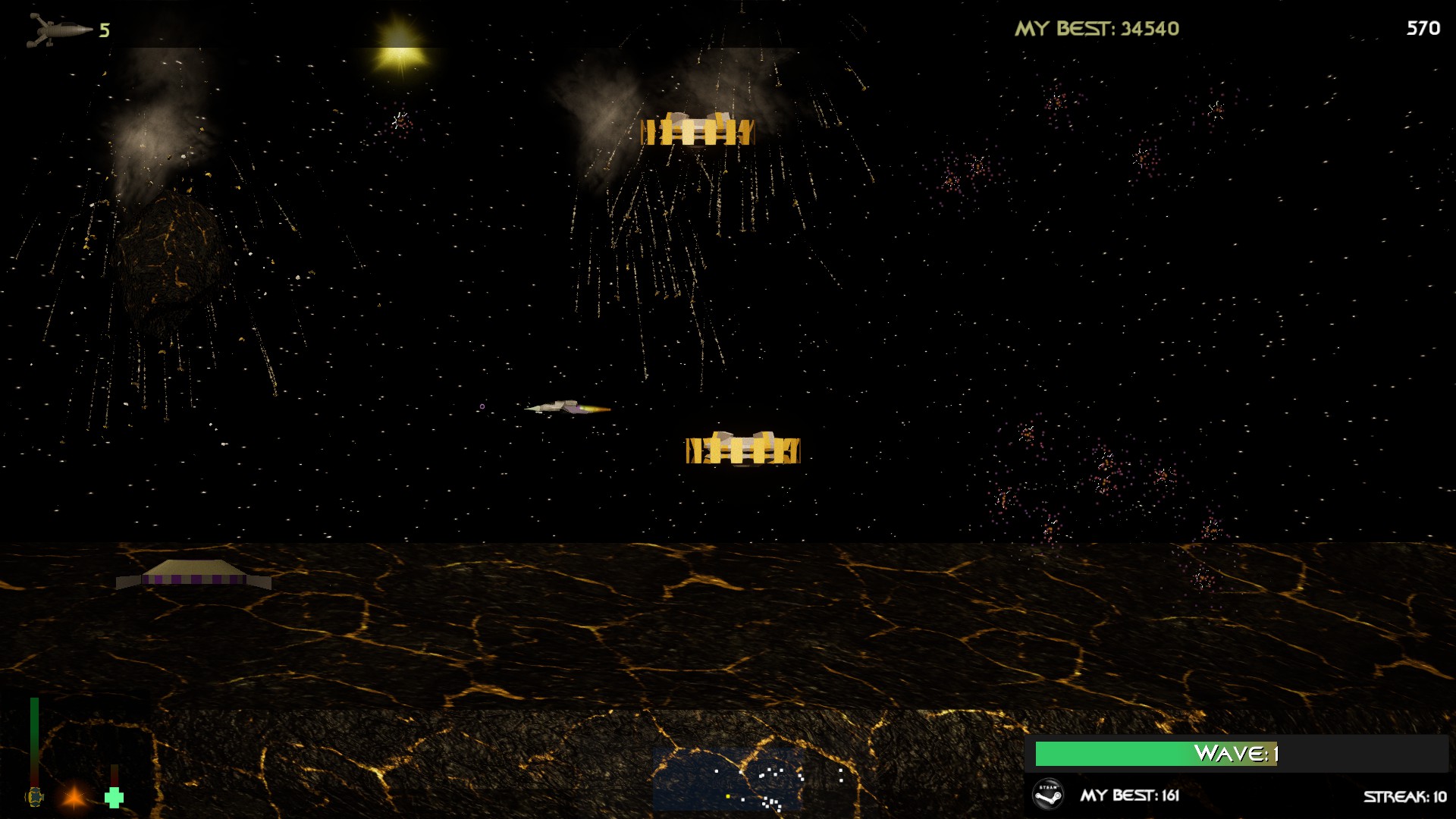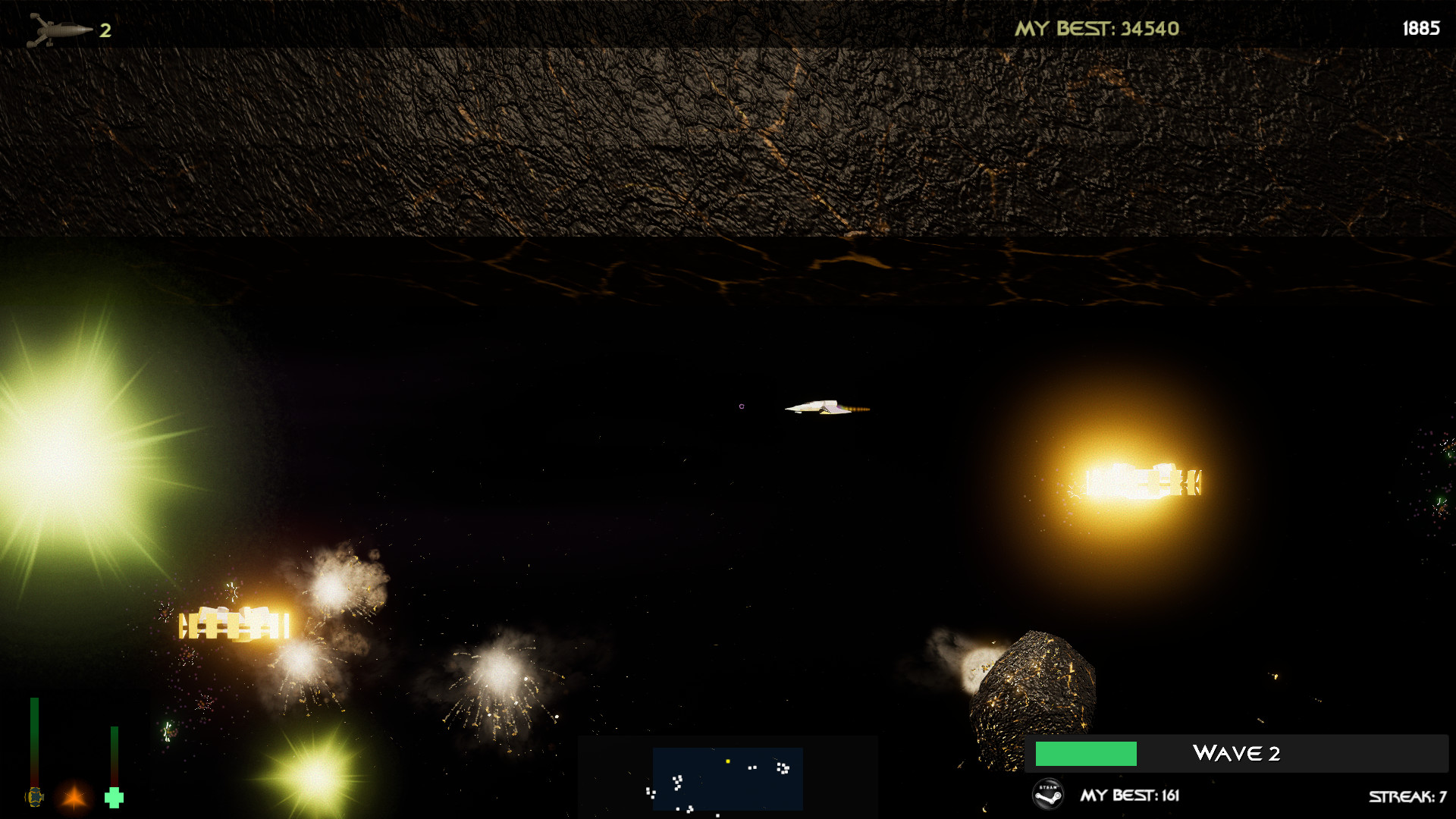 Despite the game's repetitiveness, Defender 3D does a commendable job at paying tribute to an all-time classic and will provide players with an adequate amount of fun. But just like the original, the lack of depth and substance just isn't enough for a second playthrough once you've acquired a few of the Steam achievements.  I want to be clear when I say that Defender 3D is not a bad game because it is not. In fact, it's a good game that's hampered by the limiting play mechanics of the original.
Overall, the game is a good diversion if you just want to blow things up. And for those of you who grew up in the era of arcades, Defender 3D will help you relive that experience again…minus all the quarters jingling around in your pocket.
PROS
– Nicely done graphics with impressive explosions
– Supports keyboard /mouse combo
– Fast, upbeat 80's style techno rock
CONS
– Levels are dark and can be difficult to spot objectives
– Needs more diverse landmarks
– A few missing features from the original game
OVERALL
Defender 3D comes through with the most enjoyable and faithful rendition of the classic Defender yet. Thank you Blushift Media for bringing this one out.