Tank Maniacs has got to be one of the better PC games I've played in awhile. The talented indie developers at GAMELAB have created an action game with amazing sights, great sounds, and one of the coolest player vs. player gameplay mechanics to hit the indie gaming scene in quite a while. Owing a great deal to the classics like Tank Wars and Hedgewars, the gameplay is a skillful balance of weapon combat, tactics, and pure out action. The premise is simple: you take control of your very own tank and pummel your opponents throughout eight levels of intense fighting.
Graphics, as many would say, are oftentimes the key to a games success, and Tank Maniacs visuals aren't just eye candy, it's eye caviar for the ocular senses. Every level oozes with personality and gives the game an ambience that is second to none. This is especially true for the environments which sports lush backdrops and highly detailed artwork. While many players might not be impressed with the two dimensional view, it makes up for it with it's unique look and feel.
The music and sound effects are just as outstanding as the visuals. The tunes are sometimes mellow and laidback, sometimes fruity and upbeat, and sometimes dark and foreboading. They establish the proper mood and fit the accompanying levels nicely. The explosions alongside the wacky commentary keep the frantic action going and ramps up the pace nicely. Tank Maniacs main appeal, however, is in its playability and diversity. The controls are spot on to the point where your tanks are an extension of your thoughts. I also like the fact that you can use powerups and special abilities to come back from the brinks of defeat. This is one of those games where you can actually win a match even when you think you're down and out. 
But with all games of this type, there are several kinks in the armor. For one, there's no zooming in or out which means the view is fixed to include all the action on the screen. The disadvantage is that it makes everything looks so small and compact. This hinders the gameplay slightly because it makes it very difficult to know where your tank is. Also, I could not find a way to adjust the trajectory of my shots, which drives the strategy factor down a notch. If I wanted to add distance to my shots for example, I would need to jump and then shoot to make the projectile go further. This can get quite cumbersome especially when you're trying to hit other tanks from a distance.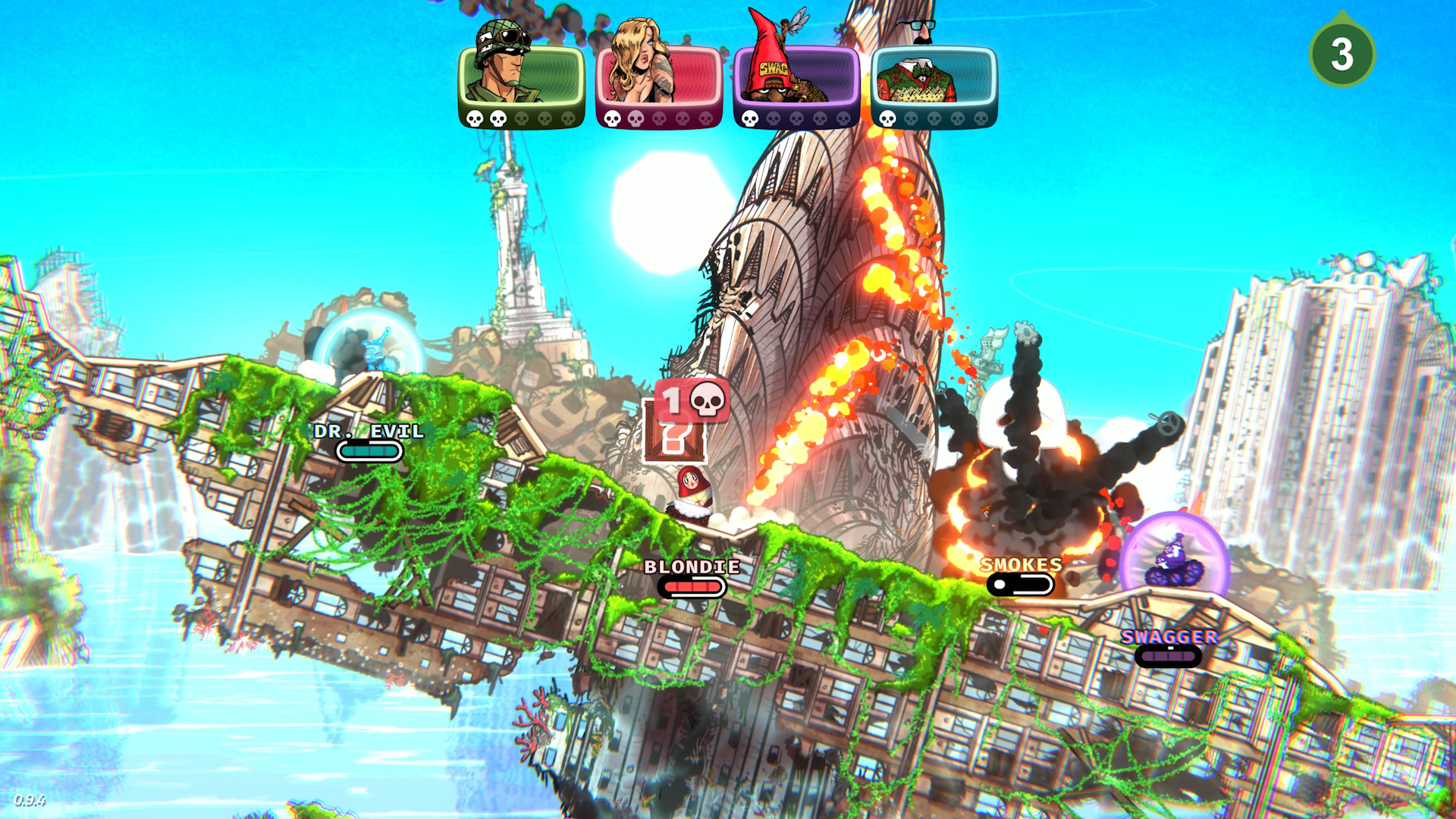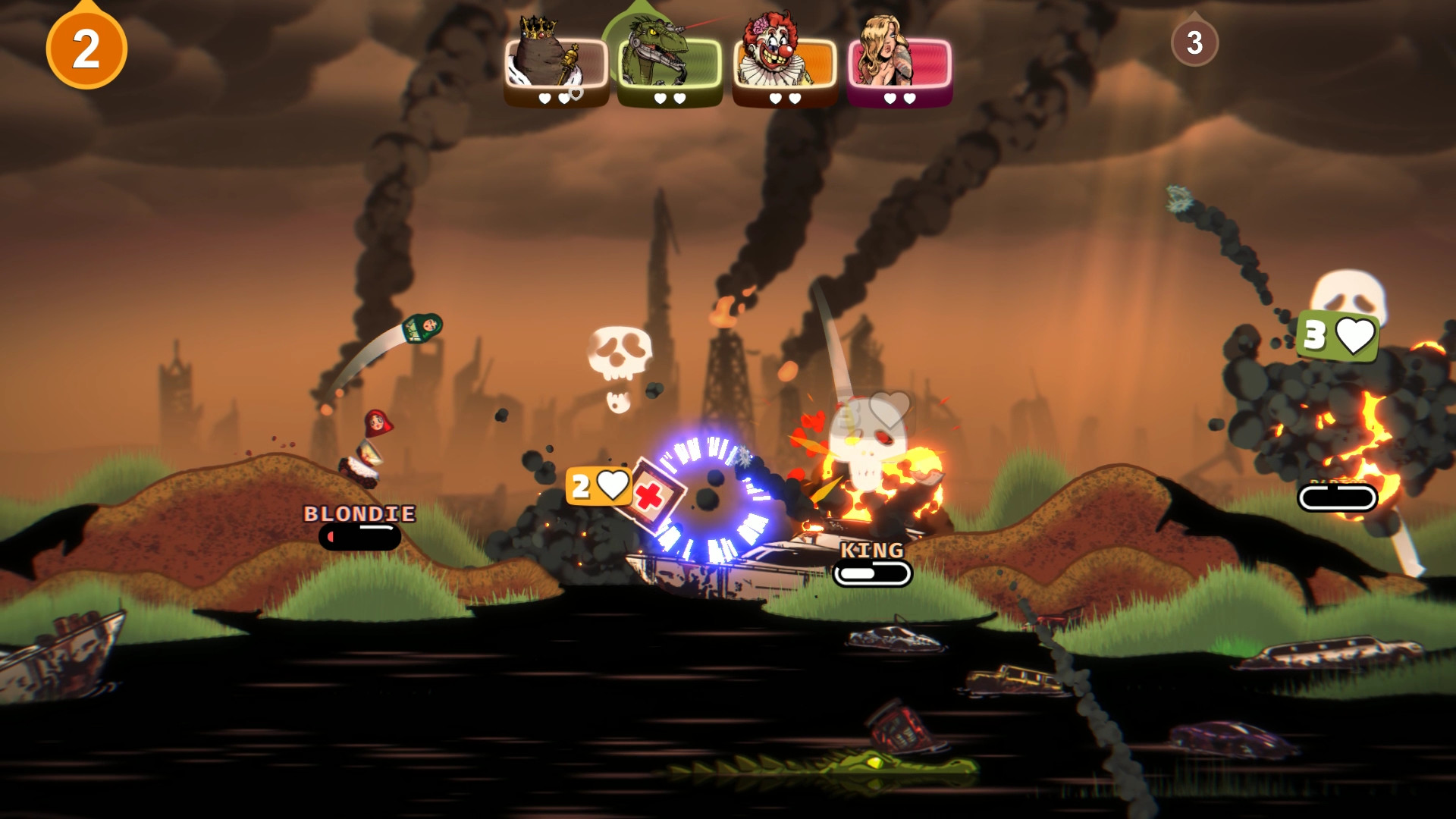 But despite all that, Tank Maniacs is so much fun to play it's almost tempting to forgive its shortcomings. The bottom line is this: if you're a fan of 2D competitive action games and can't get enough of games like Shell Shock or Castle Crashers, then you should high tail it to Steam and buy yourself a copy. You can, umm, tank me later! 
PROS
– Addictive gameplay
– Tight and responsive controls
– Colorful graphics
CONS
– Fixed camera angle
– No easy way to increase distance of standard shots
OVERALL
Tank Maniacs is an addictive player vs. player game that gets even better when played with friends!