With so many 'arcade' collections continuing to do well, it wasn't surprising that Konami would also follow suit. After all, retro revival is in full swing and Konami, being a major player back in the day, has its own series of games to relaunch.
While I was not surprised to see these classic reappear, the biggest shocker for me was how much fun these oldies still are. The Anniversary Collection Arcade Classics includes a pack of old school arcade ports sporting eight coin-up classics plus added features like difficulty levels, the ability to save mid-game and behind the scenes interviews with the development staff.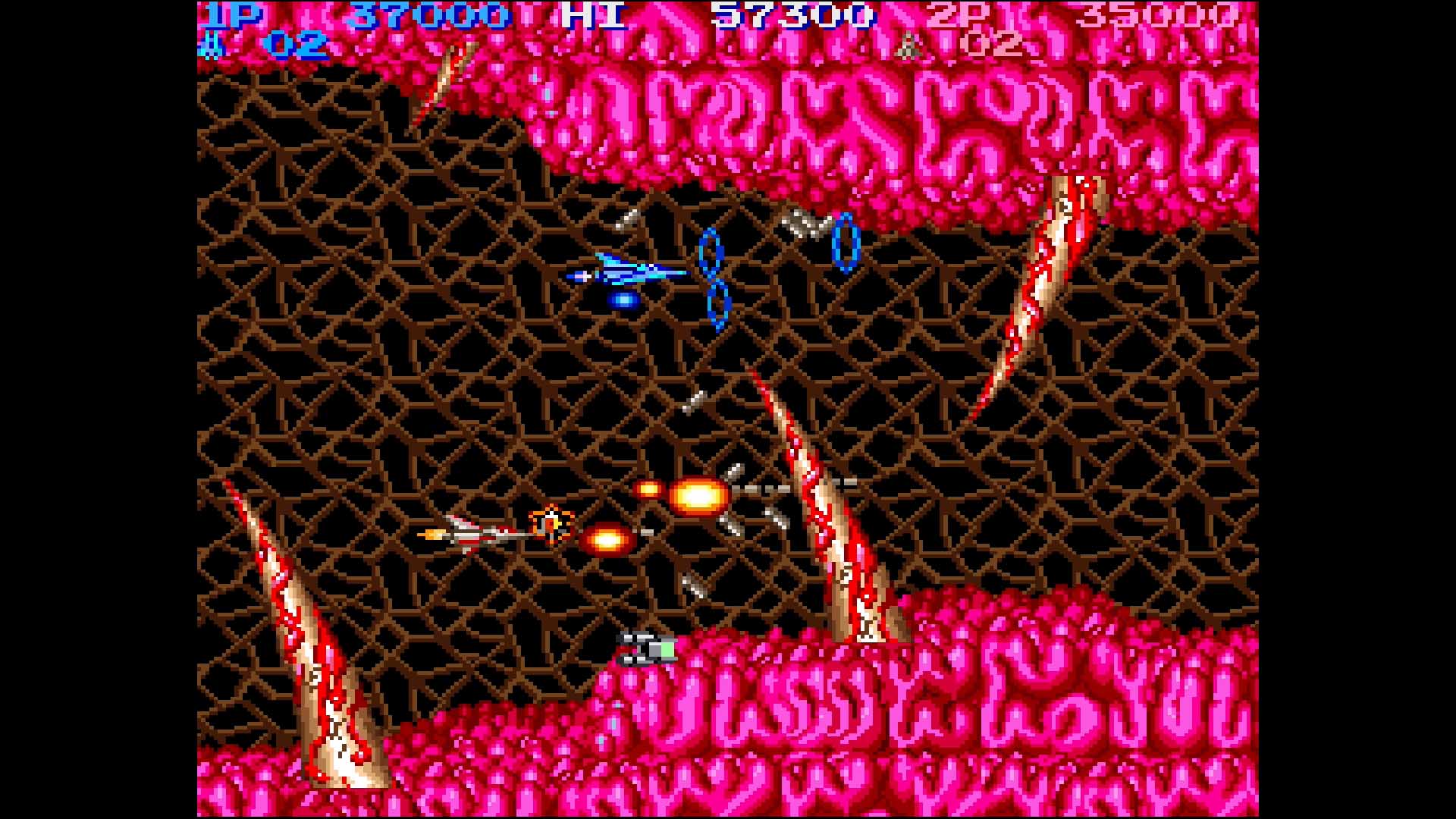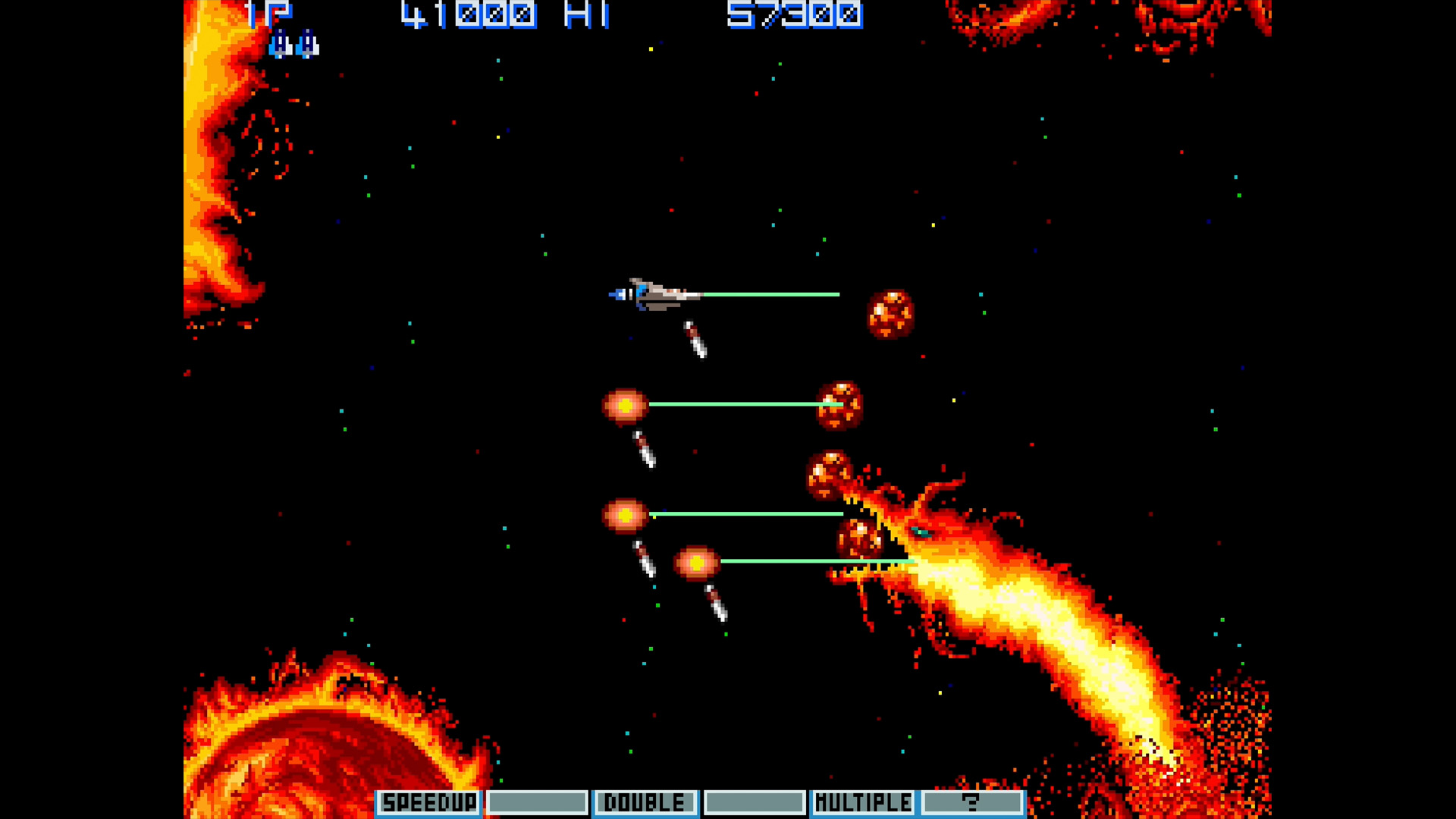 Using the game's simple interface, I snuck over to Vulcan Venture, or as we call here, Gradius II. Hungry for more, I peppered my way through Haunted Castle and Thunder Cross and took another hour playing the Japanese version of Typhoon aka A-Jax. Finally, I blasted my way past Twinbee before ending a long rigorous day getting the high score in Salamander.
Each of the eight games plays remarkably well with the keyboard (a controller is strongly recommended though) and offers one and two-player options. The big question is do these eight classic games warrant the $20 dollar price tag? Sure you can get some (if not all) of these for free online via emulators, but you would only be getting the game itself and not all the extra features included in this collection. And if you break it down a bit more, that only costs about $2.50 per game which isn't so bad considering everything is neatly compiled for you. This collection isn't for everyone obviously, but for those looking to rekindle their days in the arcades lining up quarters across the screen, you don't have to look far.
PROS
– Eight classic arcade games
– Extra features included
– '80's arcade freaks will dig this
CONS
– Some of the better games are left out
– Looks horrible when stretched to fit higher resolution
– Questionable price tag
OVERALL
A good collection of Konami's finest arcade games. More games and a better price point would have made this collection even better.