Despite still being in Early Access, World of Horror promised plenty and delivered even more!
Survive divine powers and your own greed in the new action roguelike from Focus Home Interactive & Passtech Games
Larian Studios to bring the next entry in the Baldur's Gate series to early access later this year
When Jesus tells you to follow Him…he ain't talking about Twitter!
Ruinarch is a highly experimental game with emergent storytelling and gameplay at its core.
You're just not hunting wabbits anymore…
Blast Through Your Enemies in 'Bombing Quest' – Launching March 2020 – Steam
All things Retro: a look back…
Imagine if Sonic and Daffy Duck had a kid
Gone, but never forgotten. these classic Atari games are still great even after all these years!
By 1994, The 3DO system was cranking up its gaming library with a classic remake of Out of This World, an immersive RPG in Power Kingdom, and my all-time favorite racer…Road Rash!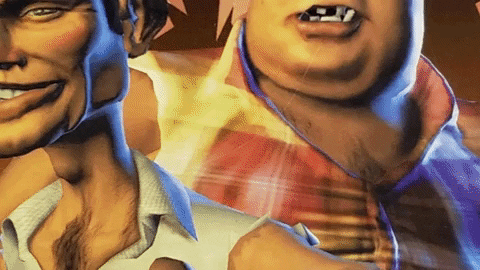 "I Broke Up with Skeeter Today…But He Said We Could Still Be Cousins" – Betty Sue
The critically acclaimed fighter slashes its way to the Nintendo Switch on February 25th!
Monster Hunter: World and Dragon Ball FighterZ is Probably More Than You Can Handle!